Yes, it's a big secret but not the kind of secret that is known and kept hidden. No, this is a secret of the deeper life in Christ. It's kept hidden because it is generally unknown.

But listen! When you enter this kind of suffering it is a glorious time! I know you don't feel it or see it but it is important for you to chronicle every spectrum of God's glory, His heart, poured into you. No matter how horrible you feel about yourself, the problem, the betrayal, the loss, your experience, this piece of His glory is vital for the health of His body.
"Who now rejoice in my sufferings for you, and fill up that which is behind of the afflictions of Christ in my flesh for his body's sake, which is the church:" Col. 1:24
"Wherefore I beseech [you] not to faint through my tribulations for you, which is your glory. For this reason I bow my knees to the Father [of our Lord Jesus Christ], of whom every family in [the] heavens and on earth is named, in order that he may give you according to the riches of his glory, to be strengthened with power by his Spirit in the inner man; that the Christ may dwell, through faith, in your hearts, being rooted and founded in love, in order that ye may be fully able to apprehend with all the saints what [is] the breadth and length and depth and height; and to know the love of the Christ which surpasses knowledge; that ye may be filled [even] to all the fulness of God." Eph. 3:13-19
Rejoice Beloved!
Binsey

Read More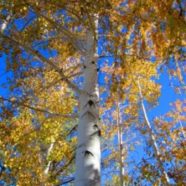 "God will never ask, "How much work did you do?" Rather, He asks, "What did that work do to you?"

Read More